It's Ivey's 100th birthday and you're invited to celebrate
Mark your calendars for Monday, June 19! The Ivey Business School is marking its 100th year and we'd like to personally invite you to Celebrate the Centennial at a special event at Canada House in London, UK.
The event will feature a thoughtful conversation about Financing the Climate Transition led by Prof. Diane-Laure Arjaliès, Associate Professor, Managerial Accounting and Control, General Management & Sustainability, founder of the Sustainable Finance Lab, as well as fireside chat with industry experts moderated by Dean Sharon Hodgson.
Additionally, we will recognize Ivey's extraordinary legacy of leaders and the exciting future that lies ahead and celebrate the remarkable Ivey alumni network. Reminisce and (re)connect with graduates from all degree programs and years and members of the Canada-UK Chamber of Commerce.
Speakers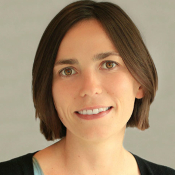 Diane-Laure Arjaliès
Associate Professor, Managerial Accounting and Control, General Management & Sustainability, Ivey School of Business
Diane-Laure is an Associate Professor (with tenure) belonging to the 'Sustainability,' 'Managerial Accounting and Control,' and 'General Management' groups at the Ivey Business School – a cross-disciplinary appointment that reflects my research and teaching. She aims to push the boundaries of knowledge and practice by investigating how fashioning new devices and collective actions can help transform financial markets towards sustainability. She has studied the emergence of responsible investing, impact assessment, integrated reporting, and alternative currencies. Her work in this area has won her several academic, teaching, and professional prizes. Prof. Arjaliès founded and led the Sustainable Finance Lab at the Centre for Building Sustainable Value. She is currently working on an extensive research program on conservation finance, aiming to channel capital towards protecting ecosystems, notably through conservation impact bonds. As an ethnographer, Diane-Laure enjoys doing field research and sharing her experience with students and practitioners. She has published work at the Oxford University Press, Chains of Finance: How Investment Management is Shaped, and in major academic journals across various disciplines. During the Covid-19 pandemic, Prof. Arjaliès initiated and led an interdisciplinary, multimedia, and multilingual project, Breaking Boundaries, to offer a lasting record of collective and individual experiences during the lockdown and its aftermath. This book contributes to establishing the accounting discipline's role in recording critical moments in our global history.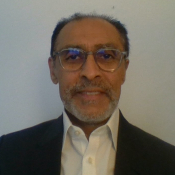 Pyarali Jamal, MBA '98
UK Lead ESG & Sustainable Finance, dss+
Pyarali has 28 years of experience across several sectors and geographies. He is currently UK Lead for ESG & Sustainable Finance for dss+, a global boutique consulting firm. He assists private equity, private debt, and other asset managers with their ESG priorities - e.g. with ESG integration into their investment processes, ESG due diligence on transactions, regulatory reporting and disclosure requirements, and with ESG exit readiness issues for portfolio companies. Early in his career Pyarali worked for four years as a banker and ten years at EY in the Transaction Advisory Services group. Whilst at EY, Pyarali was Head of the EY Canada Corporate Finance Renewable Energy and Cleantech team, and a senior member of the national Real Estate and Public Sector teams. Subsequently he was a Global Network Coordinator for the EY Global Transaction Advisory Services leadership based in London, UK and later COO of the EY UK & Ireland Valuation & Business Modelling practice. In addition, he has 26 years of board experience, of which a combined 15 years were on the boards of two UK impact investors. From 2014 to 2017 he was CEO and COO of a London, UK based circular economy business. He is an accredited External Assurance Reviewer for the UK government's Infrastructure and Projects, a member of the coalition of the International Platform for Climate Finance, a Member of the Sustainability Committee of the Institute of Chartered Accountants in England and Wales, and a Fellow of the Royal Society of Arts, Manufacturers and Commerce. Pyarali is a British and Canadian citizen. He was born in Tanzania, has lived in Canada, the United States, the United Arab Emirates, and has travelled to 42 other countries. His academic and professional credentials include two master degrees (incl. an Ivey MBA), along with professional diplomas and certificates in clean energy and climate change, advanced management accounting, urban land economics, social impact monitoring and evaluation, and ESG investing.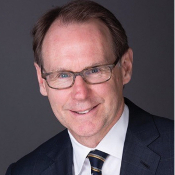 Andy Chisholm, MBA '85
Board Director, Royal Bank of Canada (RBC)
Andy is a member of the Board of Directors of Royal Bank of Canada, as well as that of its US Holding Company. He spent most of his career at Goldman Sachs & Co, which he joined in 1985 in New York. He served Goldman in a variety of progressively more senior leadership roles in both London and New York during his 30-year career, including as Senior Strategy Officer of the firm globally from 2012-2014, as Head or co-Head of the Global Financial Institutions Group from 2002-2012, and as co-Chair of the Firmwide Commitments Committee (primarily overseeing the firm's equity underwriting activities) from 2011-2015. He acted as a member of the Canadian Federal government's Expert Panel on Sustainable Finance and subsequently of the Task Force for Resilient Recovery. He is a member of the Advisory Boards for the Institute for Sustainable Finance at Queen's University and the Centre for Building Sustainable Value at the Ivey Business School. He sits on the Investment Committee of ArcTern Ventures, a cleantech venture capital firm and is a Board Member of MaRS Discovery District, a Canadian innovation hub. He also sits on the Board of Evergreen Brickworks, which is focused on sustainable placemaking and urban innovation. He holds a B. Comm from Queen's University (1981) and graduated with an MBA from the Ivey Business School at Western University in 1985 where he is now Chair of the Advisory Board. He lives in Toronto with his family.