10th Annual Women in Leadership Forum: Defining Your Journey to Success
When


March 23, 2021, 6:00PM - 8:30PM
Women's success has been traditionally defined by career accomplishments and often a linear path to management and more senior roles. Today, as women continue to rise in the workforce and leadership positions, we are witnessing a shift from the traditional definitions of success towards a more personalized, authentic, and holistic definition.
This paradigm shift is often led by women trailblazers who are paving the way and reinvigorating the outdated systems which have often kept women lagging in their journey towards success. We are honoured to have these empowering women leaders join our panel discussion at the 10th Annual Women in Leadership Forum: Defining Your Journey to Success, to share their thoughts on how they define success and lessons from their career and life journeys. We hope to inspire you to reflect on your own journey of success!
Event Overview:
Date: Tuesday, March 23, 2021, from 6 to 8:30 p.m.
Venue: Zoom Link to be be included in the registration confirmation
Agenda:
6 to 6:30 p.m: Introductions & Networking
6:30 to 8 p.m: Panel Discussion (Raffle Winners to be announced during break)
8 to 8:30 p.m: Moderated Q&A
Registration Fees:
$5 plus HST: Ivey Alumni
$10 plus HST: Non-Alumni and Guests
Meet Our Moderator: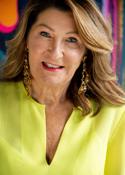 Colleen Moorehead | Chief Client Officer, Osler Hoskin & Harcourt LLP
Colleen Moorehead is Chief Client Officer, Osler Hoskin & Harcourt LLP, responsible for implementing Osler's client-focused business development strategy. She was co-founder of ETRADE Canada. Colleen has extensive experience building successful companies and valuable brands. She is a respected business leader with senior management experience in financial services, technology, business and web-based services. Colleen has held a variety of corporate leadership positions and has a deep understanding of business development strategy in the services sector. Colleen is a business leader, trailblazer and mobilizer whose efforts to support, mentor and advance women throughout her 30-year career have contributed to meaningful organizational changes for Canadian companies and women in business. In addition to her role at Osler, Colleen is the co-founder and business director of the Judy Project at the University of Toronto's Joseph L. Rotman School of Management. This initiative is a leadership forum designed to empower and prepare women to take on executive leadership positions. Since its launch in 2003, the Judy Project has supported the ascent of more than 400 women into C-suite positions. Colleen is the editor of the best-selling leadership book The Collective Wisdom of High-Performing Women: Leadership Lessons from the Judy Project. The book features personal stories from 70 Canadian women business leaders and highlights their perspectives on the characteristics of great leaders. Colleen has been honoured by YWCA Toronto with a 2020 Women of Distinction Award. She has also been recognized with the 2015 Catalyst Canada Honours – Business Leader recognizing champions and the Canadian Marketing Hall of Legends, Business Builder 2010 Award.
Meet Our Panelists: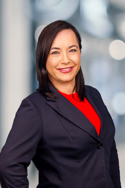 Michelle Eaton, EMBA '19 | Vice President, Public Affairs, Ontario Chamber of Commerce
A communications and public affairs professional for close to 15 years, Michelle Eaton joined the OCC team in 2018 as Vice President of Communications and Government Relations. Michelle brings extensive leadership experience from both the public and private sectors. She has provided strategic direction, vision, and advice on communications and public affairs strategies to executives in multinational Fortune 500 Companies as well as senior federal cabinet ministers. She is also the Chair of the Canadian Taxpayers Federation. Michelle has a BA (Hons) in Political Science and French from Western University as well as an Executive Master of Business Administration from Ivey Business School. Born and raised on a farm in Southwestern Ontario, Michelle currently resides in Toronto with her husband, Thor.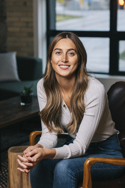 Mallorie Brodie, HBA '13 | CEO and Co-Founder, Bridgit
Mallorie Brodie is the Chief Executive Officer and Co-Founder of Bridgit. Mallorie holds an Honours degree from Ivey Business School and has almost 10 years of entrepreneurial experience. She holds various entrepreneurial awards, including receiving the top prize at Google Demo Day, being named Techvibes Entrepreneur of the Year, and being named to the Best Of Canada Forbes Under 30 Innovators list. Mallorie also holds various construction industry awards, including being named to the Forbes Manufacturing & Industry 30 Under 30 list, Top 40 Under 40 in Canadian Construction list, and Top 50 Construction Influencers list by Autodesk.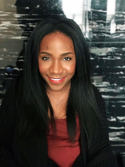 Taylor Lindsay Noel | Founder of Cup of Té
Taylor Lindsay-Noel is a 27-year-old entrepreneur and founder of the luxury tea brand Cup of Té which in 2020 made the coveted list of Oprah's Favorite Things! At age 14 she was a world class Canadian gymnast bound for the 2012 Olympics when a horrific accident at the gym left her a quadriplegic and in a wheelchair. Undaunted by this crushing life changing event, Taylor changed course, summoned her courage, persevered and went on to receive a Bachelor of Arts (BA) degree in Media Production from Ryerson University, Toronto.
Today, Taylor successfully balances being an entrepreneur, a motivational speaker, a podcast host and a disability advocate.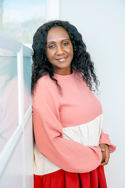 Stachen Frederick, EMBA '21 Candidate | Executive Director, Frontlines
Named one of Canada's Top 100 Powerful Women, Stachen Frederick has over 20 years of experience in the field of community and program development internationally and in Canada (Ottawa, Greater Toronto Region including Peel Region). By blending social work and the arts, she has developed a number of notable projects including Race to Youth Leadership and H.I.P to be Global ( Health International Perspective to be Global through HIP HOP). She is the Founder of BrAIDS for AIDS, a not for profit organization to raise awareness of HIV/AIDS in the African ,Caribbean and Black Communities in Canada and internationally through a culturally relevant practice of hair braiding. Additionally, She is the current Executive Director of Weston Frontlines Centre as well as a professor at Sheridan College.
Her community development work has been recognized by Black History Ottawa, the High Commission of Trinidad and Tobago and YMCA Canada, How She Hustles with CBC Toronto, the Black Health Alliance, The Minister of Immigration and Citizenship , L'Oreal Paris Canada, 100 Accomplished Black Women Network and the Women Executive Network (WXN).
REGISTRATION CLOSED
Format
Online
Type
Panel Events